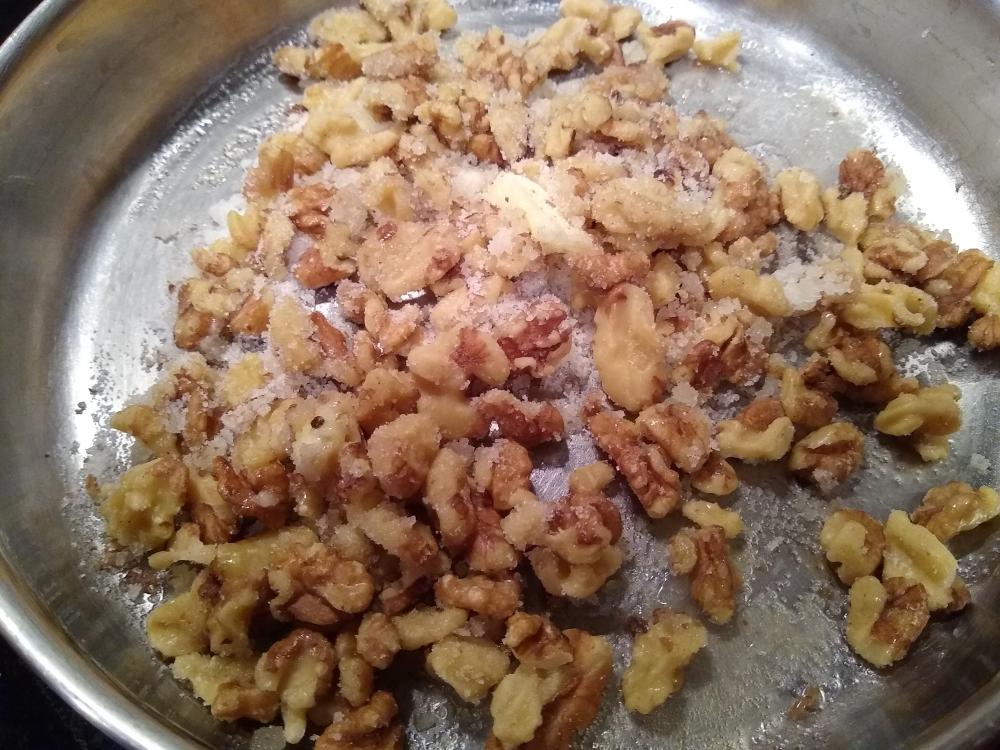 10 Minute Candied Walnuts
Ingredients
1 cup walnuts
1/4 cup granulated sugar
1 Tbsp unsalted butter
Instructions
Heat a medium non-stick skillet over medium heat, add 1 cup walnuts, 1/4 cup granulated sugar and 1 Tbsp butter.
Heat over medium heat for 5-10 minutes, stirring frequently so your mixture doesn't burn (especially towards the end). When the sugar mixture starts melting, stir constantly until all sugar is melted and nuts are coated.
Transfer immediately onto a sheet of parchment paper and separate the nuts right away using two forks.
The caramel coating will harden in 5-7 minutes, transfer them to a bowl and enjoy!