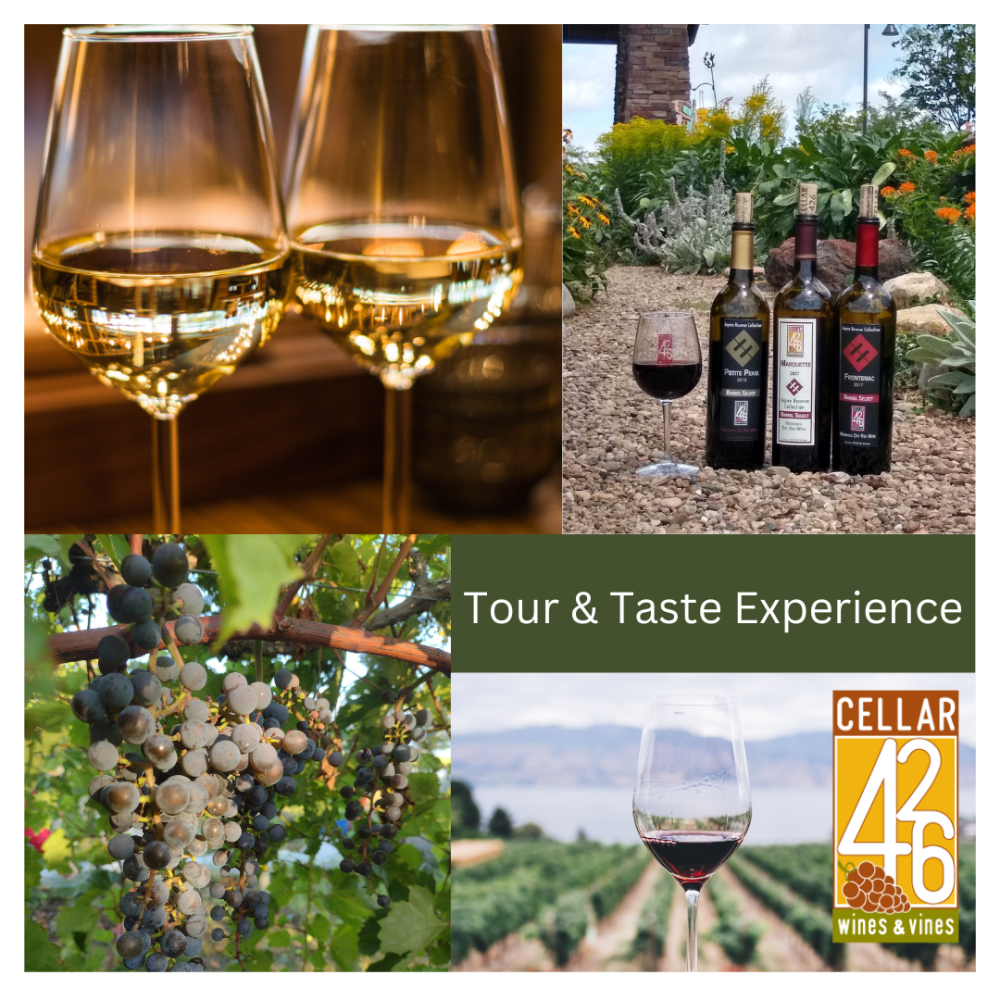 Tour & Taste Experience
Sunday, November 5th
1:00 — 2:00pm
HERE'S WHAT YOU CAN EXPECT:
• $19.00 a person
• 30 minute walking tour with the Winemaker in the production area including a walk through the vineyard followed by a 30 min. guided tasting
• A welcome Sangria sample for each guest
WHAT YOU WILL LEARN:
Learn about the process of making wine, what choices the winemaker makes to make our wine unique, learn about the vineyard and how high quality grapes make our award winning wine!
BOOK IN ADVANCE
This experience is available the First Sunday of the Month and your best bet is to book in advance! We release a few dates at a time. If you don't see your date available, please call the winery to book a private experience.
A PERSONAL EXPERIENCE:
Each tour can accommodate 12 people, and we can accept group sizes between one and 12 guests. Please contact Amy for larger group experiences at wine@cellar426.com.
WE WINE TOGETHER, RAIN OR SHINE!
This tour experience will go rain or shine, so dress for the weather. Inclement weather may alter the experience for the safety and comfort of our guests. The tour also requests closed toe, slip resistant footwear when possible.
SEASONAL FEATURED SURPRISES!
When possible and available, you may also enjoy new release wines, sangria, and seasonal pairing experiences as a special addition to the usual tour!