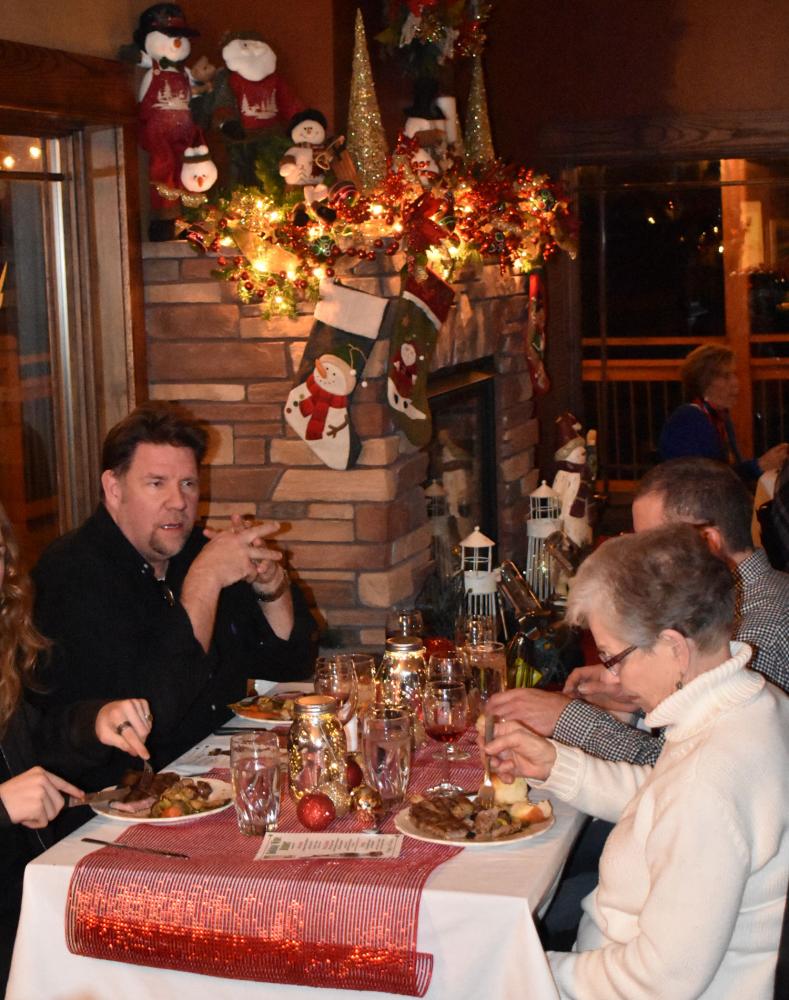 Holiday Winemaker's Dinner - Sold Out
Friday, December 13th
7:30 — 9:30pm
Join us for our Holiday Winemaker's Dinner. You will enjoy a 3 course gourmet dinner with each course paired with a glass of our award winning wines.
The menu for the evening:
Appetizer: Bacon Wrapped Asparagus Pastry paired with our Marquette Rose'
Main Course: Grilled Ribeye served with Mixed Grilled Vegetables and Snow Pea Parmesan Risotto served with our Aspire Reserve Marquette
Dessert: Egg Nog Bread Pudding served with our Sunflower White.
Cost of the Dinner is $54.95 plus tax. Gratuity appreciated the night of the event.  Pre-Registration is Required.
Sorry...This Event is Sold Out
Cancellation Policy: For pre-paid events - If you cancel 2 weeks prior to the event we will gladly provide a full refund. Within two weeks of the event we do not offer refunds.