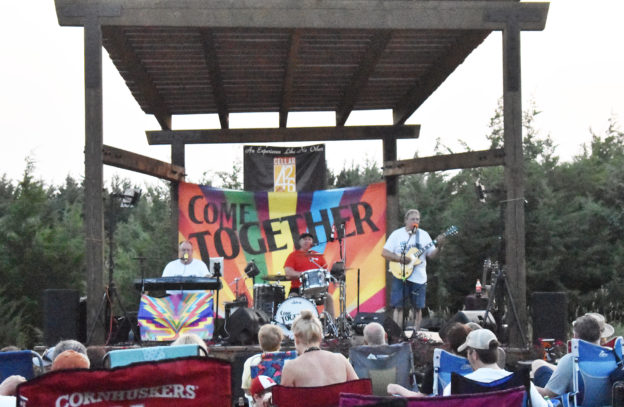 Cellar 426 Summer Concert Series with Come Together Trio
Take a journey back to the songs of John, Paul, George and Ringo as the Come Together Trio return to the Cellar 426 Cedar Stage. "Come Together" is a unique band that recreates both vocally and instrumentally the timeless music of those awesome Liverpool Lads! You'll hear all your favorites as it will be a magical mystery tour!
We'll have our regular food fare along with a special Pulled Pork BBQ plate with 2 sides from area favorite Parker's Smokehouse available beginning around 5pm while supplies last.
No Outside Food or Drink Allowed
No Cover Charge